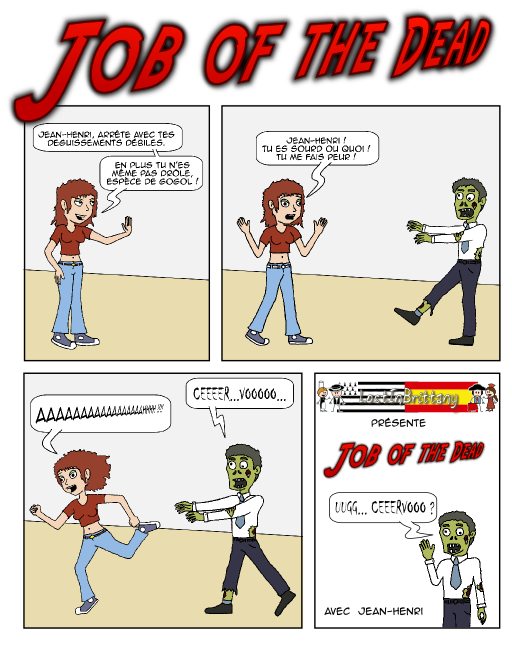 Cliquez pour voir avec une meilleure résolution
Et voilà, je continue avec mes zombies. J'imagine que être en train de lire Monster Nation y est pour quelque chose ;).
Je démarre donc Job of the Dead, la mini-série sur les zombies au bureau, que pour l'instant je vois comme une sorte de Caméra Café avec des morts vivants.
Tags: Dessins, Job of the Dead, Zombies