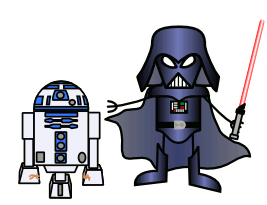 Mardi dernier, pour fêter la Journée de Star Wars (May the 4th be with you), un groupe de fans de Star Wars et de LEGO ont concocté une superbe vidéo qui résume la trilogie originale (les chapitres IV, V et VI) en utilisant des LEGOs.
De l'action, de l'aventure et beaucoup d'humour dans une adaptation qui reste étonnement fidèle à l'original. Et en plus, faite en LEGO. Impressionnant, non ?
Trouvé via Pixel y Dixel.